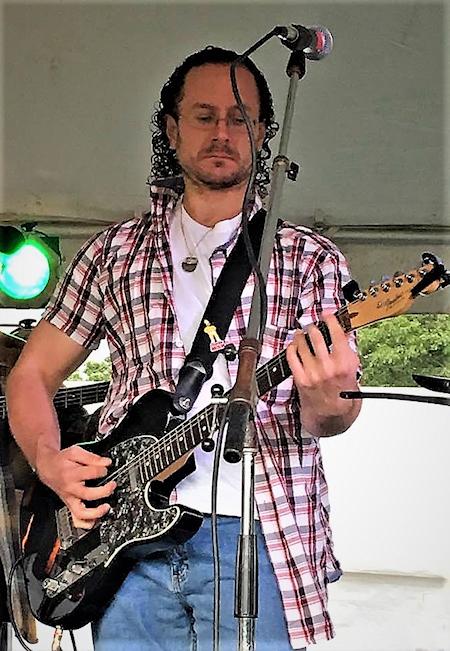 In pursuit of a musical career at an early age, Jon Payne set his sights to seriously
challenge his talents by perfecting his skills on both bass and guitar. At the age of 12,
Jon was taken under the wing of bassist and violin virtuoso Geoff Perry, who instilled
in him the strong work ethics and musical skills .By the time he was 15,
Jon had shared the stage with some of the most renowned musicians from
the Western New York area, performing at venues and festivals throughout the
Northeast, including stops in Cleveland, Boston, Philadelphia and Toronto.
Jon's musical resume includes playing a variety of styles, from rock to blues,
zydeco, techno and country.Jon spent several years as a member of the
award-winning band Fitzhugh and the Fanatics, a colorful, fiddle-driven
Cajun blues-rock band fronted by Buffalo Music Hall of Fame
resident Geoffrey Fitzhugh Perry. On the other end of the musical spectrum,
Jon has won several BUFFALO MUSIC AWARDS as a member
of the industrial-techno band Elevation of Depression, which won critical acclaim
for its wild antics and extraordinary live shows.
With his true love and desire to pursue country music, Jon joined forces
with Doug Yeomans, who introduced Jon to classic country and bluegrass.
He performed with several country bands in the Western New York area
including Dallas Alice and New York Rockin' Rodeo.
When the opportunity presented itself in 2002, Jon decided to pursue his
own project and front his own band "WILDFIRE" with which he has had the
opportunity to open for several Nashville recording artists
Brad Paisley and Gary Allan, Ricochet and Mark Chesnutt.
In 2008, he formed his current trop-rock band Gimme Buffett! which
is in its tenth year and going strong.
After a hiatus of several years in the country scene to focus on
other projects, Jon is bringing back Wildfire and
the great country and rock songs from the past and present.