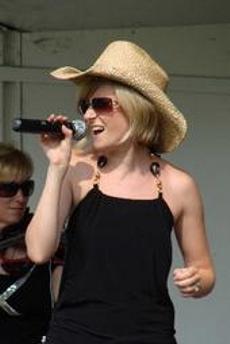 The newest member to join the Wildfire bandwagon is Leslie Tripi,
an exceptional vocal talent on the WNY Music scene, having been the
lead singer for several years with the renowned " Urban Renewal " Band
and a member of the dynamite vocal duo "Intrigue." Leslie loves country
music, and gladly accepted the opportunity to expand her talent into
the country music genre. Her top-notch vocals and presence
on the front linewill surely prove to be an asset to the Wildfire Band....
Welcome Leslie!